IN THE BLOOD: How Two Outsiders Solved a Centuries Old Medical Mystery and Took on the U.S. Army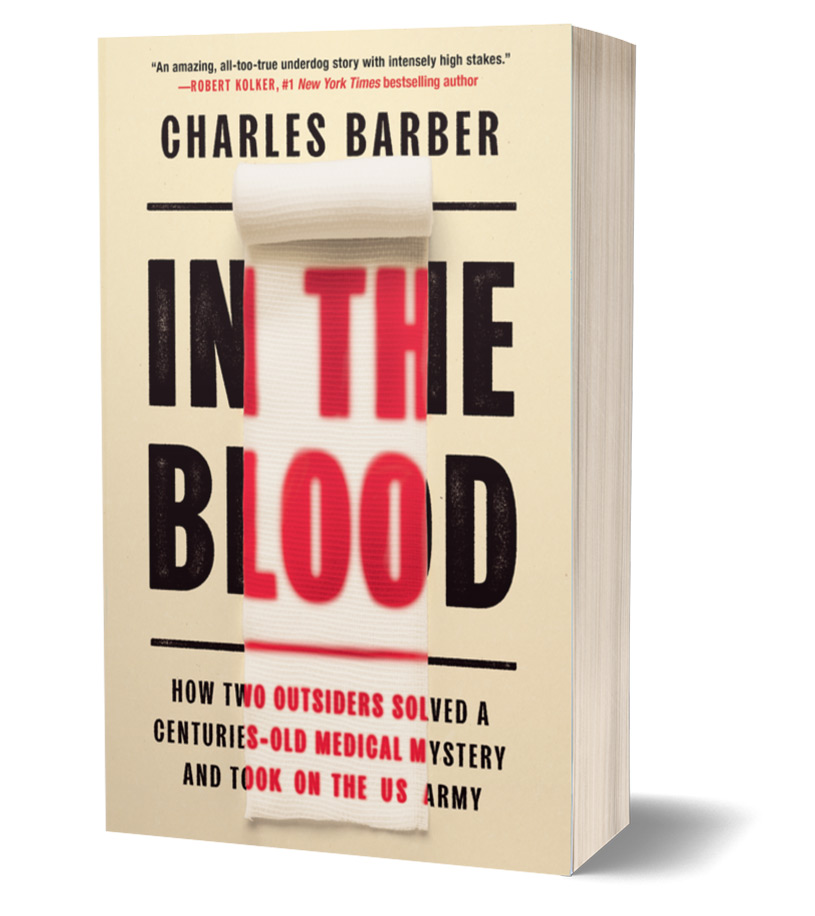 Order Now
The "high-stakes" true story of how an absent-minded inventor and a down-on-his-luck salesman joined forces to create a once‑in‑a‑generation lifesaving product.
"In the Blood is that wonderful kind of true story that is at times utterly unbelievable. Yet Charles Barber's deep research and graceful prose turns it into something even greater: a portrait of an unlikely yet perfect friendship, a testament to the marriage of ingenuity and salesmanship, a fierce interrogation of groupthink, and a tribute to the courage of American soldiers and corpsmen. The story is inspiring, yet so many moments left me shaken."
Jeff Hobbs, author of The Short and Tragic Life of Robert Peace
"In the Blood is an amazing, all-too-true underdog story with intensely high stakes — thousands of lives in the balance. Medical miracles don't happen overnight, and Charles Barber's suspenseful storytelling helps us see and feel the struggle and frustration, the sweat and tears. The result is inspiring."
Robert Kolker, author of #1 New York Times bestseller Hidden Valley Road
"The story Charles Barber tells in In the Blood crept up on me, grabbed me by the lapels and wouldn't let me go. I found myself rooting for these two unlikely friends who face off against the greed and hubris of those with considerably more power and resources. It's an astonishing tale, so deftly told, by turn unsettling and inspiring."
Alex Kotlowitz, best-selling author of There Are No Children Here
---
PEACE & HEALTH: How a group of small-town activists and college students set out to change healthcare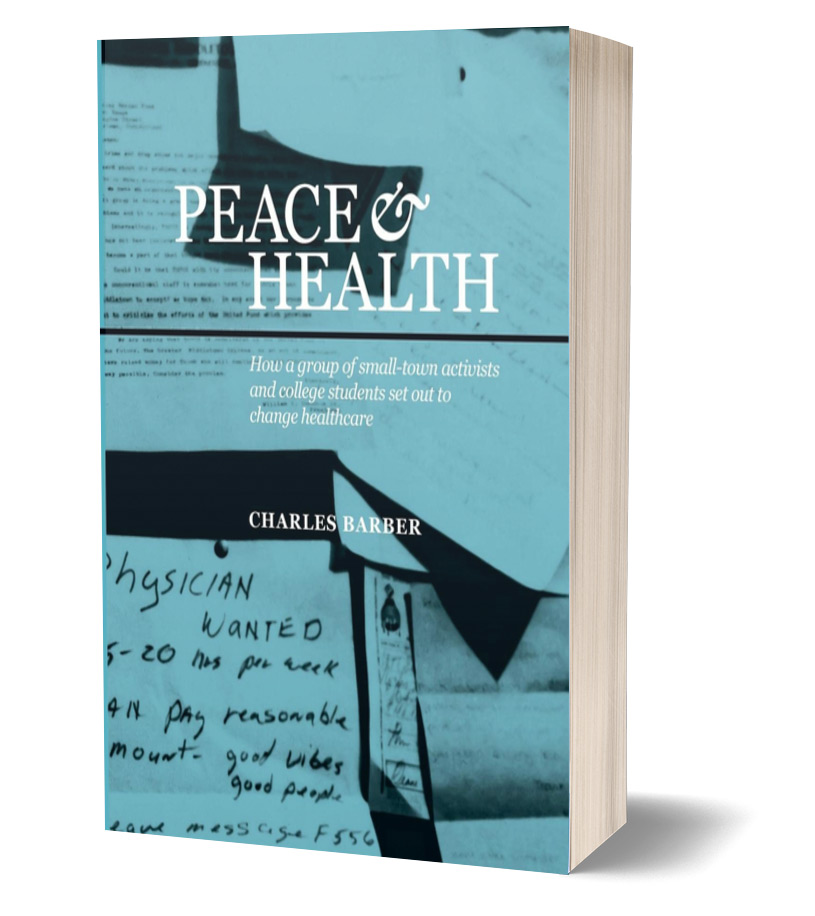 Order Now
The story of how the work of one small group of people grew to meet the size of their calling: to ensure that Health Care is a Right, Not a Privilege.
"Excellent … a rousing story of citizen disruption centered on the [visionary] Community Health Center in Middletown, Connecticut. A reader interested in the history of free clinics, or health care in general, will find Peace & Health fascinating and inspiring."
Publishers Weekly
"A wonderful book about a wonderful health center, and great reading for anyone interested in health, communities, or who wants to hear a real-life uplifting story."
Tom Frieden, former Director, US Centers for Disease Control and Prevention
---
CITIZEN OUTLAW: One Man's Journey from Gang Leader to Peackeeper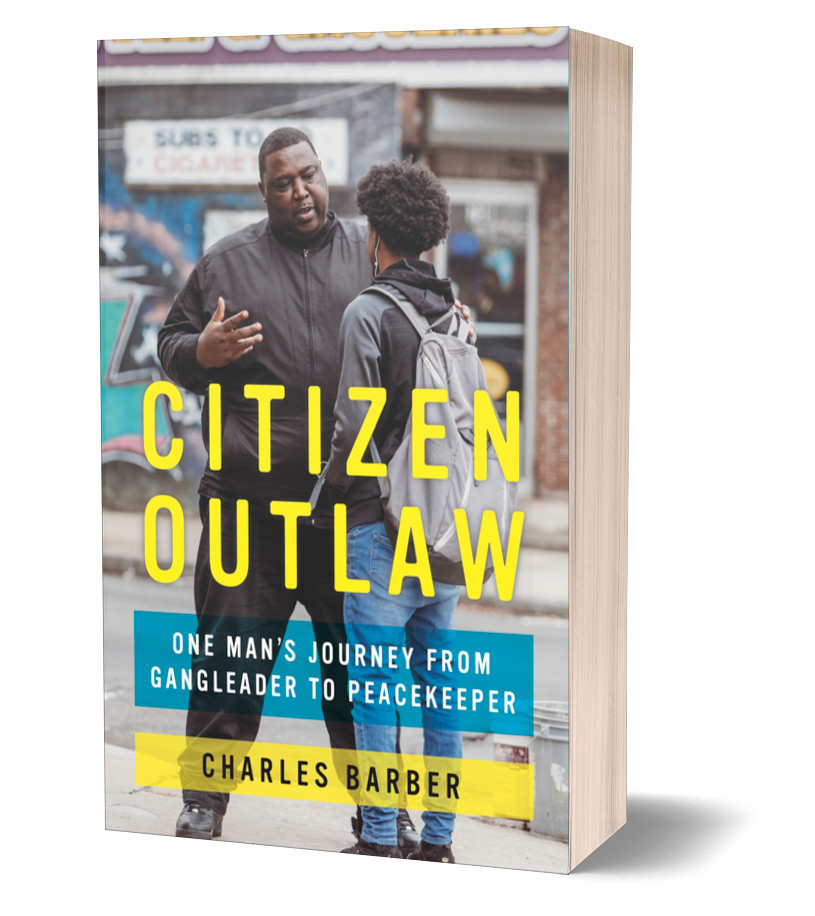 Order Now
A dramatic narrative account of the life of William Juneboy Outlaw, whose journey from housing-project youth to criminal mastermind to convicted murderer to feared prison shot-caller to award-winning and change-making community advocate represents a vital next chapter in the ongoing conversation about race and social justice.
"A must-read … inspiring. Barber could not have chosen a better subject; Outlaw is smart, charismatic and someone readers will instantly root for."
Booklist
"An extraordinary book about an extraordinary man. Citizen Outlaw is a great American gangster story, told with wit and insight. This account of his life is riveting and unexpectedly moving — a life-and-death saga that is also a meditation on the nature of ambition."
Kelefa Sanneh, staff writer, The New Yorker
"A remarkable story."
Colin McEnroe, WNPR
"Citizen Outlaw plunges readers inside the belly of the beast with such searing credibility, you'll feel you're there. Brilliantly crafted, Citizen Outlaw is that rare book that educates, entertains, and inspires. It's a must read for anyone interested in criminal justice reform and the power of the human spirit."
Pete Earley, author of The Hot House: Life Inside Leavenworth Prison
Featured on the Today Show, the New York Times, and The New Yorker.
---
COMFORTABLY NUMB: How Psychiatry is Medicating a Nation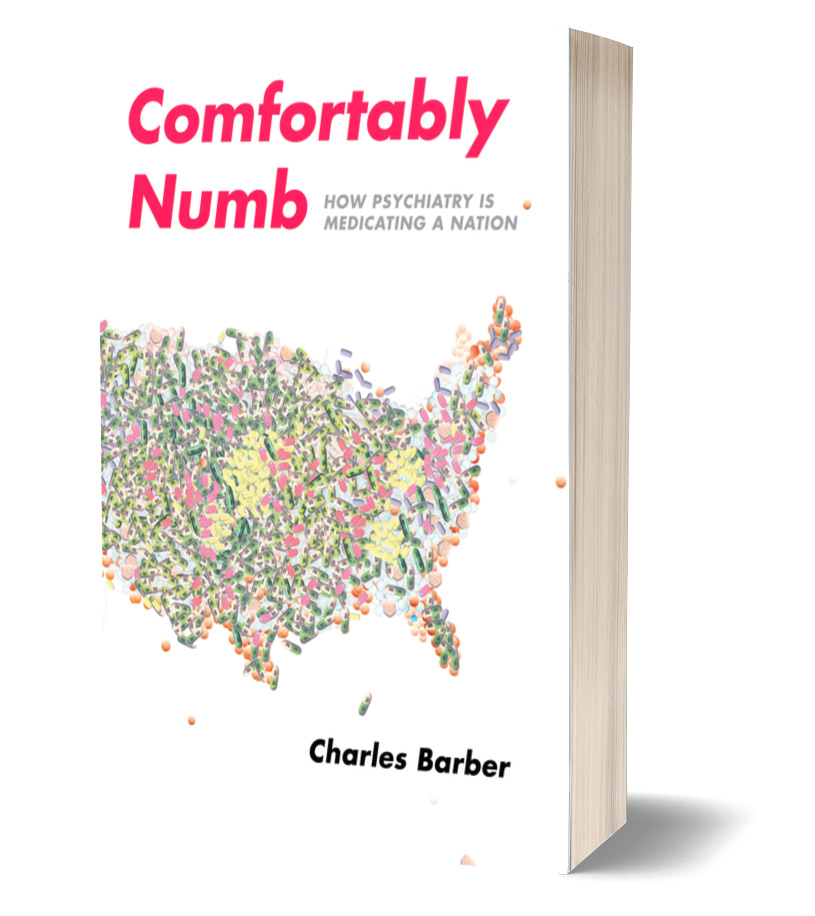 Order Now
An analysis of the over-reliance on psychiatric drugs in American culture
"A blockbuster … A fine, informed writer on cultural history as well as neuroscience, psychotherapy, and economics, Barber convincingly argues against the overprescription of psychiatric drugs in the United States and sums up the history of U.S. psychiatry from the asylum to the community to glitzy but still elementary neuroscience."
Library Journal
"Compelling. . . . Offers something several of the other books don't: practical, therapeutic alternatives to antidepressants."
Salon
"By any measure, this is an Important Book. . . . Perhaps it will play a role, however small, in convincing both medicators and the medicated to rely less on pharmaceuticals and more on the long-term therapy of human compassion."
The Harford Courant
"Arrives in our pill-happy midst not a moment too soon."
The New York Observer
"A sharply critical look at the way antidepressants are marketed and prescribed in the United States . . . Barber articulately and persuasively counsels that it's time to abandon the quick-fix, pop-a-pill approach."
Kirkus
---
SONGS FROM THE BLACK CHAIR: A Memoir of Mental Interiors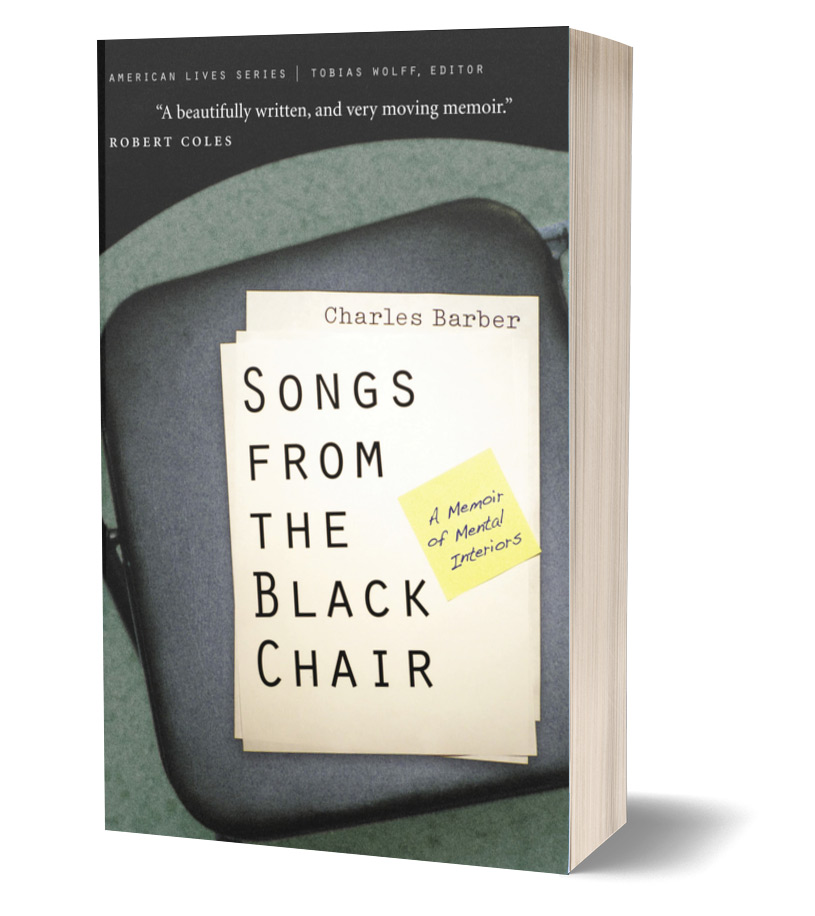 Order Now
A memoir about my experience with obsessive-compulsive disorder and my decade of work in New York City homeless shelters.
Winner of a 2005 Pushcart Prize.
"A truly absorbing and beautifully written story. I couldn't put it down."
Dave Davies, NPR's FRESH AIR
"Excellent stories that challenge our preconceptions of what illness, or indeed, medicine, might mean. Barber captures unbearable pathos without manipulating his subject or his reader."
The Lancet
"An amazing book … Barber is a gifted writer, and the work he has produced is an important addition to the literature of both mental health and New York City."
The Village Voice
"For those who work in mental health services, the best teachers are often those who are themselves mentally ill. Thus, personal accounts that bring us closer to the inner maelstrom of mental illness—books such as William Styron's Darkness Visible, Sylvia Nasar's A Beautiful Mind … and now Charles Barber's equally eloquent and insightful Songs from the Black Chair—have long made important contributions to the field … As the title suggests, the book is often less a typical memoir than a 'song'—a free-flowing, lyrical, and imaginative story … Barber's ability to convey the experience of mental illness is striking."
The New England Journal of Medicine
"Imaginative and beautifully written, with vivid imagery and wit …"
Journal of the American Medical Association
---
THE PERCH: A Creative Arts Journal with a Mental Health Theme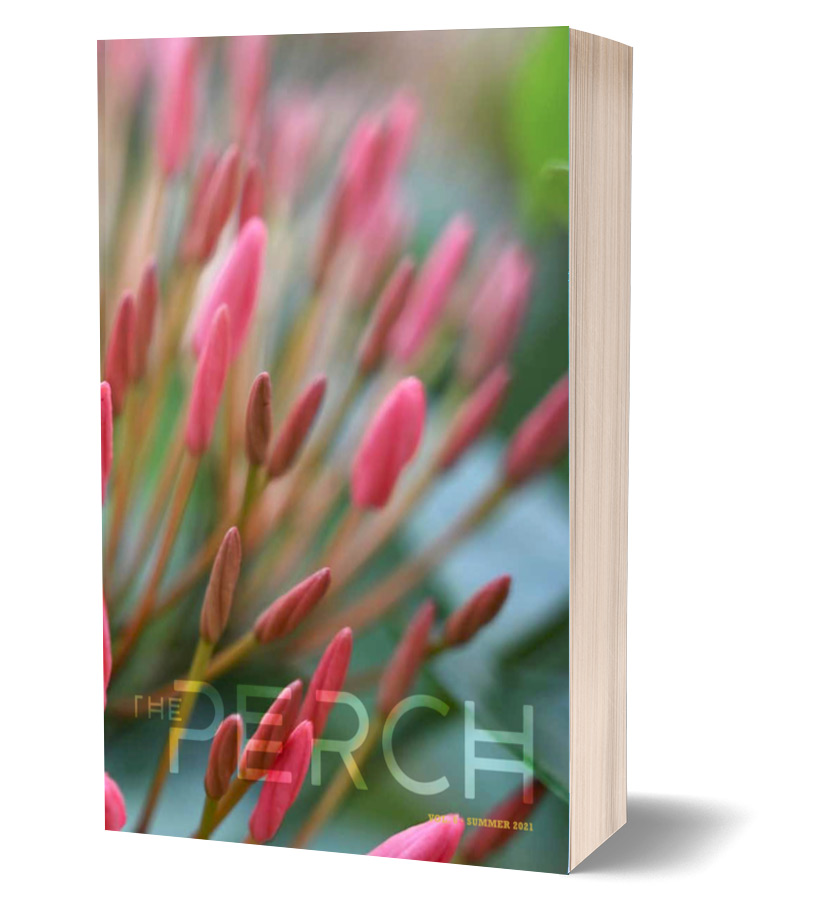 Learn More
I am Editor-in-Chief of The Perch, a creative arts journal published by the Yale University Department of Psychiatry and the College of Letters, Wesleyan University
Praise for THE PERCH:
"This moving and profound collection of essays, poems, and images amplifies voices that would otherwise go unheard as they narrate our generation's shared trauma. They reveal the devilry of a virus that always complicated and sometimes destroyed life. While the opinions of public health experts and privileged commentators have flooded the airwaves, the stories of people living under more difficult circumstances even pre-COVID have been harder to locate. In The Perch, we can recognize the authentic costs of fear and loss. The courage of these writers and artists is matched only by their creativity, generating a volume that is both sobering and uplifting, an invaluable document of a perilous moment, testimony to the resilience that often-marginalized people can achieve in the face of crisis."
Andrew Solomon, author of The Noonday Demon
"This stunning issue of The Perch is full of insight, sensitivity, compassion, wisdom, grace, and palpable humanity. Reading it helped me process a lot of what I've been feeling in the last year, and I think it could help you, too."
Robert Kolker, author of Hidden Valley Road